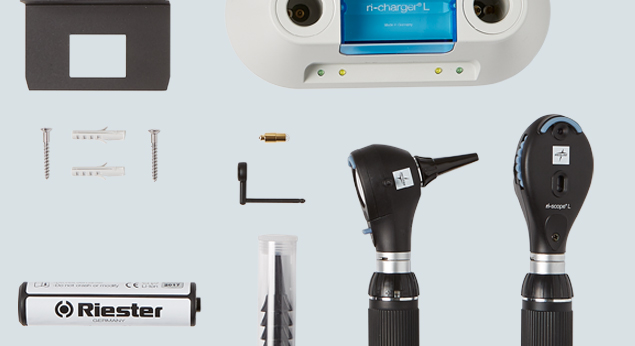 Find every diagnostic instrument needed to care for patients and residents
Instruments: Shop high-quality, cost-effective tools, including ophthalmoscopes, otoscopes, stethoscopes, thermometers, sphygmomanometers, fetal and vascular Doppler monitors, ECG systems, vital signs monitors and more.
Point of Care Testing: Explore our complete line led by our flagship EvenCare® blood glucose tests.
Blood Pressure Testing: Complete your clinical or home setting needs with automatic or manual aneroid sphygmomanometers and disposable or reusable blood pressure cuffs.
Electrodes: Shop our highly popular resting ECG electrodes among our full supply of electrodes.
Desk

This convenient desk top charging station is designed to hold and charge two diagnostic scopes with an additional built in storage compartment to hold extra bulbs and/or reusable specula.



Portable

Choose between a single diagnostic instrument or set of instruments: our economic pocket scopes or traditional scopes. Pick your desired head, lighting and battery type to build your own customized otoscope or ophthalmoscope single or set.

Wall System

Choose our diagnostic center with the components you want. This fully modular system is customized to the end user needs and can be expanded or upgraded at any time.

Replacement Parts

Replacement parts for all diagnostics tools – replacement bulbs, batteries, pneumatic test accessories, speculas, etc.
Build your own diagnostic set. Simple. Easily.
Through our partnership with Riester, Medline Industries, Inc. offers a large range of high quality co-branded diagnostic tools for demanding, everyday use in ophthalmology, ENT and general practice.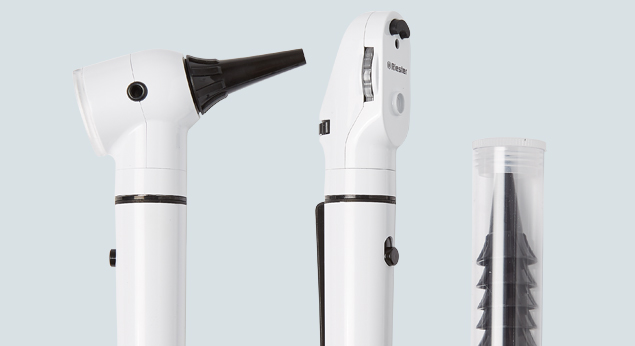 Interested in Learning More?
Fill in your information below to speak with our specialists.