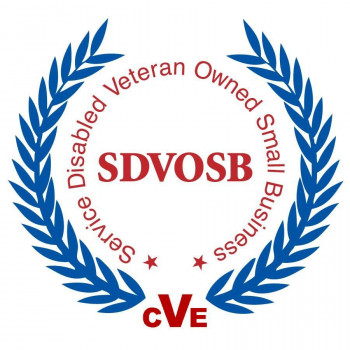 Verified Service-Disabled Veteran Owned Small Business (SDVOSB)
The Vets First Verification Program affords verified firms owned and controlled by Veterans and Service-disabled Veterans the opportunity to compete for VA set asides. During Verification, the Center for Verification and Evaluation (CVE) verifies SDVOSBs/VOSBs according to the tenets found in Title 38 Code of Federal Regulations (CFR) Part 74 that address Veteran eligibility, ownership, and control.

New York State Service-Disabled Veteran-Owned Business (SDVOB)
The Service-Disabled Veteran-Owned Business Act, signed into law by Governor Andrew M. Cuomo on May 12, 2014, allows eligible Veteran business owners to get certified as a New York State Service-Disabled Veteran-Owned Business (SDVOB). The goal of the Act is to encourage and support eligible SDVOBs to play a greater role in the state's economy by increasing their participation in New York State's contracting opportunities. The OGS Division of Service-Disabled Veterans' Business Development is responsible for certifying eligible SDVOBs, and assisting and promoting their participation in the state's procurement activities.
Florida Veteran Business (FVB-SDVOSB)
The Department of Management Services' Office of Supplier Diversity (OSD) certifies eligible Florida-based veteran-, woman- and minority-owned small businesses. The Office of Supplier Diversity also provides technical assistance, certification support and pertinent information about state contract opportunities, special events and networking activities. State Certified Business Enterprises (CBEs) earn first-tier referrals, meaning that when state agencies seek to increase diversity in their eQuotes and purchase orders, OSD recommends CBEs.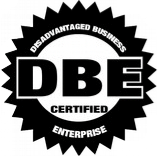 Disadvantaged Business Enterprise (DBE)
The Department's Disadvantaged Business Enterprise (DBE) program is designed to remedy ongoing discrimination and the continuing effects of past discrimination in federally-assisted highway, transit, airport, and highway safety financial assistance transportation contracting markets nationwide. The primary remedial goal and objective of the DBE program is to level the playing field by providing small businesses owned and controlled by socially and economically disadvantaged individuals a fair opportunity to compete for federally funded transportation contracts.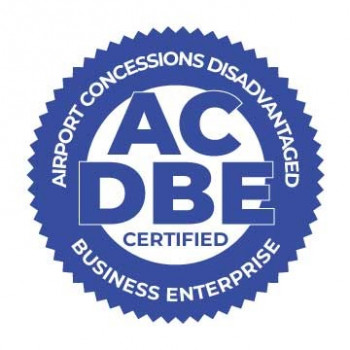 Airport Concession Disadvantaged Business Enterprise (ACDBE)
The Department of Transportation's (DOT) Disadvantaged Business Enterprise (DBE) program is implemented by recipients of DOT Federal Financial Assistance. Recipients are primarily state highway, transit, and airport agencies that receive funds subject to Title 49 Code of Federal Regulations part 26 (49 CFR 26). A similar program (49 CFR 23) for airport concession DBEs (ACDBE), is mandated by 49 U.S.C. 47107(e). The ACDBE program was originally enacted in 1987 and most recently amended in 2012.
Community Business Enterprise (CBE)
The Community Business Enterprise (CBE) Program encourages business owners who are minorities, women, disabled veterans, or disadvantaged to capitalize on opportunities in government and private-sector procurement programs.

Small Business Enterprise (SBE)
As an SBE, the Federal government sets aside certain contract bid opportunities exclusively for small businesses. In order to compete for these contracts, you must first register as a vendor with the government.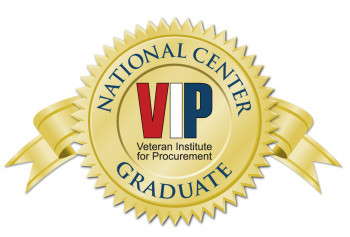 Veteran Institute for Procurement
Since its launch in 2009, VIP GROW has helped 591 service-disabled and veteran-owned small businesses grow. A survey of 184 of the program's graduates determined that 2,018 new jobs were created and the size of their businesses increased by an average of 49% within a year of graduating from the Institute. More than 82% of surveyed graduates credited VIP GROW for equipping them to make recent business decisions and avoid unseen pitfalls. Additionally, veteran-owned businesses are more likely to hire, mentor and train other war veterans as they transition to private life, which is a national priority.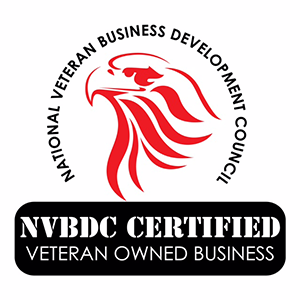 National Veteran Business Development Council (NVBDC) was established in 2013 to address the growing need to identify and certify service disabled and veteran owned businesses (SD/VOBs) in the government and commercial (corporate) marketplace. The NVBDC administers a rigorous certification process designed to withstand the scrutiny of governmental and corporate entities seeking to utilize certified SD/VOBs. SAGC is a certified NVBDC Certified Veteran Owned Business that provides the assurance to corporate partners that the veteran suppliers they intend to contract with have gone through a rigorous vetting process to ensure the proper credentials are obtained, have undergone best-in-class supplier development and training program to assure corporate partners have access to a qualified contract-ready pool of SD/VOB.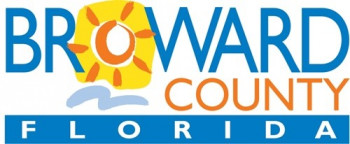 Broward County - The Office of Economic and Small Business Development (OESBD) provides certification services to local small businesses in order to bid on Broward County procurement contracts with Small Business Enterprise (SBE), County Business Enterprise (CBE), Disadvantaged Business Enterprise (DBE) or Airport Concessions Disadvantaged Business Enterprise* (ACDBE) program requirements. SAGC received Broward County's CBE, SBE & ACDBE Certifications that provides a gateway to other OESBD services that support the growth and sustainability of Broward County's business community.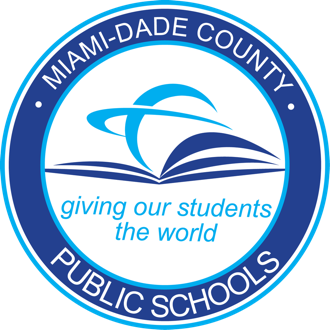 Miami-Dade County Public Schools is the fourth largest school district in the United States, comprised of 392 schools, 345,000 students and over 40,000 employees. Located at the southern end of the Florida peninsula, the school district stretches over 2,000 square miles of diverse and vibrant communities ranging from rural and suburban to urban cities and municipalities. SAGC is a VBE, Hispanic American & SBE-Tier 1 Certified Contractor to provide various goods and services to meet with the school's system needs.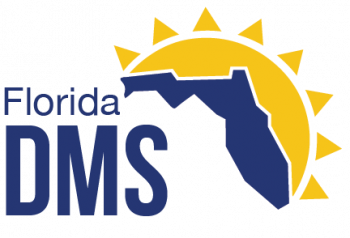 Florida Department of Management Services is the business arm of Florida government. The Department's primary mission is to support sister agencies with workforce and business-related functions so that agencies can focus on their core missions as defined in law. SAGC is certified as an MBE & Veteran Business vendor and eligible to proffer bid proposals in those categories.