Why are Point-of-Use Filters Necessary?
There is no one single process that can ensure 100% removal of potential risk through secondary disinfection, so a multi-barrier approach is required to ensure water security all the way to the point of use. Even with filtration at the point-of-entry and secondary purification installed within the water distribution system, substantial risk still remains at the point-of-use. Point-of-use filtration is a final barrier to prevent harmful pathogens from coming in contact with users, and is particularly important for protecting those who are immunocompromised or immunosuppressed.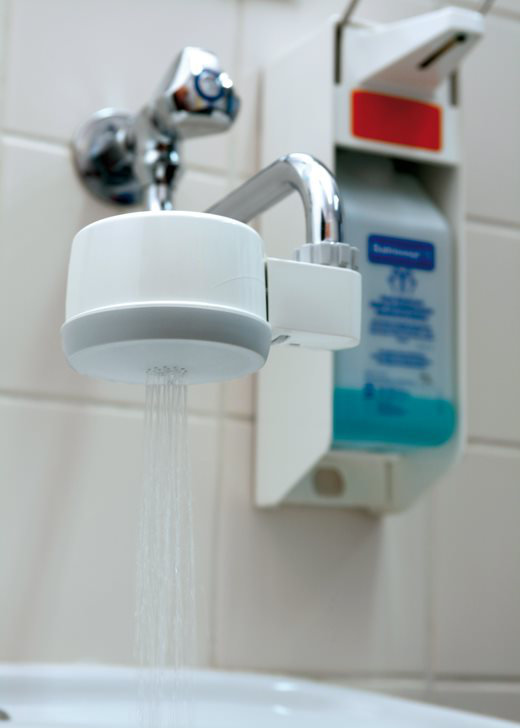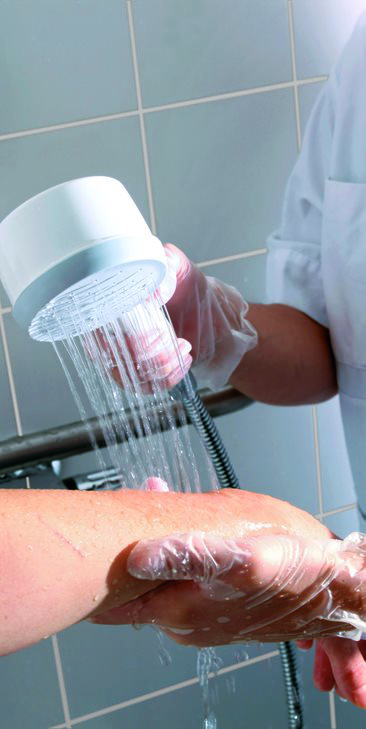 Why is Point-of-Entry Filtration Important?
Waterborne bacteria such as Legionella and Pseudomonas present a significant source of disease impacting millions of people per year. Point-of-use ice machine filters are able to effectively remove bacteria from drinking water to ensure safe ice and drinking water. Ice machine filters provide simple and reliable protection immediately before water consumption or use, and can serve as a fail-safe final barrier of protection.
Microfiber technology sets apart from the traditional paper technology used in most filters.
Fail-safe
Designed for ease of use
Independent, third-party validation
Safety
Bacteria reduction
Features
Bacteria reduction

7 log bacteria 99.99999% and 4 log 99.99% of cyst and fungi reduction.

Ease of use

The shower filter looks and feels like an ordinary handheld shower unit, and the balance and grip of the product make it easy to use.

Long-lasting

The filters last up to 40% longer than other filters on the market.

Reliable filter cartridge

Our filters are not susceptible to breaching when the cartridge becomes plugged with bacteria-laden sediment.

Safe

The filters have a duckbill check valve that prevents cartridges from coming into contact with unsafe water or pathogen exposure.
Interested in Learning More?
Fill in your information below to speak with our specialists.