Point-of-Entry Filtration
What is Point-of-Entry Filtration?
The self-cleaning water filtration system improves incoming water quality by removing sediment, corrosion, and biofilm deposits at the point of entry. Damage caused by sediment and iron-based corrosion particulates can be extremely expensive and time-consuming to repair. Our unique process starts with a sediment analysis to determine the right solution for your facility. Compared to traditional filtration technologies, the system can save up to 90% more water and involves far less maintenance and inspection.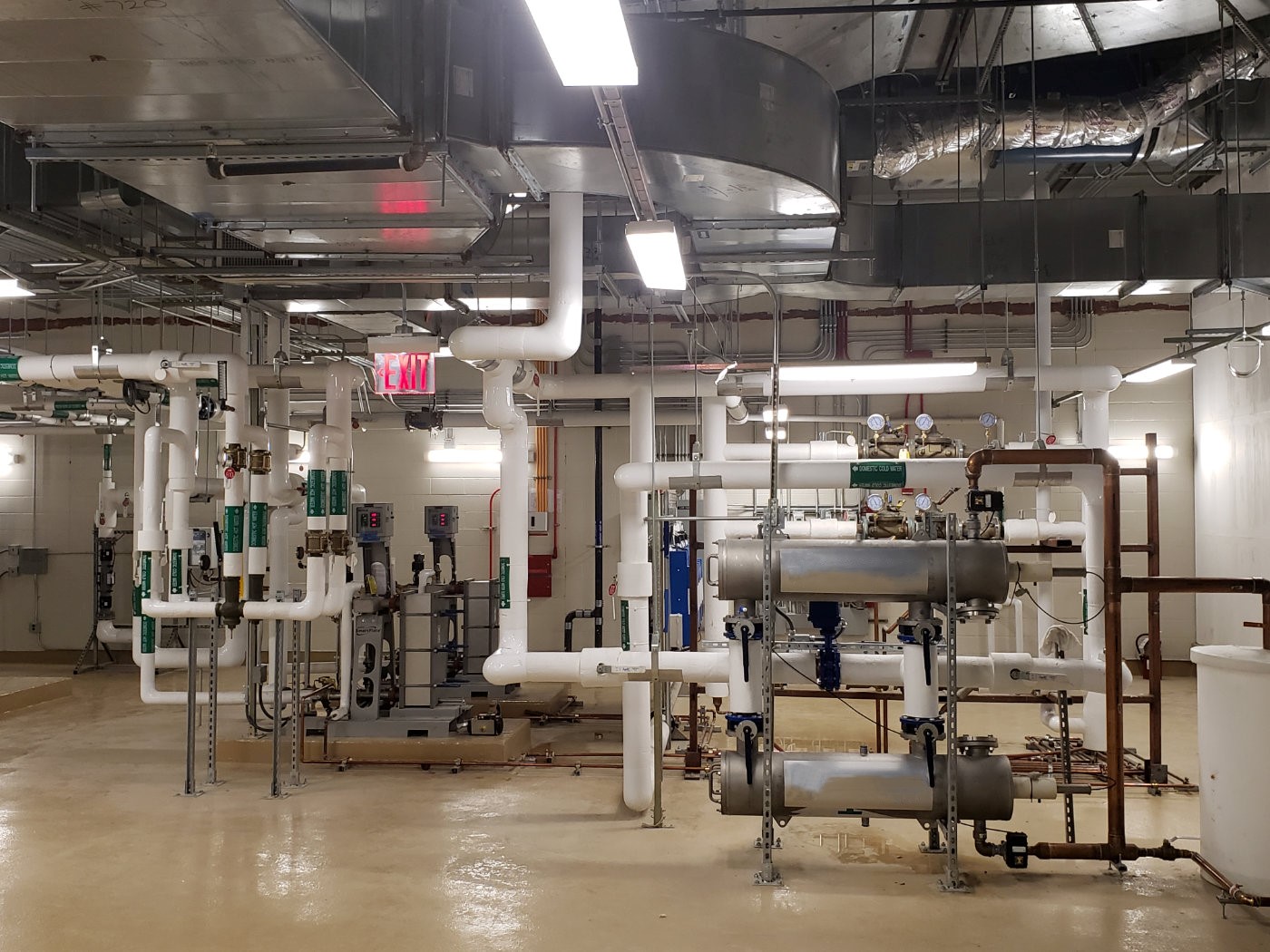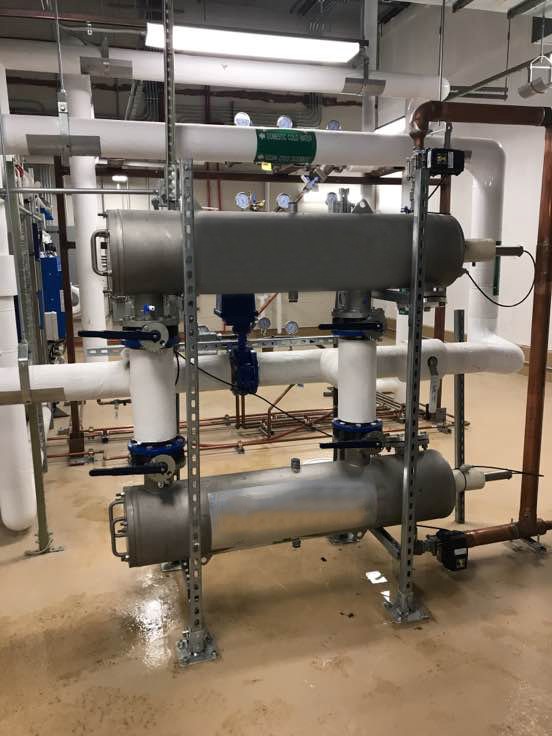 Why is a Point-of-Entry Water Filtration System Important?
Municipal water is transported through a large and aging infrastructure, which can alter water quality dynamically and unpredictably. Variations can be caused by changes in source water; seasonal events such as heavy rains; infrastructure age; hydrant use; and degradation due to time, distance, temperature and other environmental factors. These variations result in sediment and biofilm entering building water systems, which can cause large increases in operating costs related to your water infrastructure, long and short-term damage to water-using equipment, and increased risk of bacteria. Systemic sediment control can be achieved effectively through point-of-entry filtration.
---
The following equipment is prone to failure due to sediment build up:
Boilers
Point-of-use filters
Chillers
Ice machines
Sterilizers
Hot water heaters
Dialysis equipment
Pumps/valves
Food service equipment
MRI/X-ray machines
The automatic self-cleaning water filtration system continuously monitors real time operation, effectively removes sediment, helps reduce biofilm and corrosion particulate, while optimizing your water quality and saving your facility time and money.
Features
Fast sediment removal

Filtration is completed in seconds.

Reduces potential biological growth

Eliminates build-up of nutrients and incubation of bacteria/biofilm.

Easy maintenance

Minimal need for manual screen cleaning.

Low operation cost

No consumables required.

Minimal energy demand

Operates on water pressure alone.

Continuous flow

No service interruption during backwash.

High-efficiency filtration and low water waste

Less than 0.1% of water sent to drain.
An evidence-based approach to water filtration
We start with an in-depth analysis of your water system to assess risk and determine your specific needs. We prescribe only what is necessary to protect your water environment. The sediment testing uses a laser particle distribution test to analyze and identify all the water points of entry to determine the volume, surface area and amount of all suspended solids entering the buildings. This test can help in determining the potential for nutrients that foster microbiological growth, among other issues.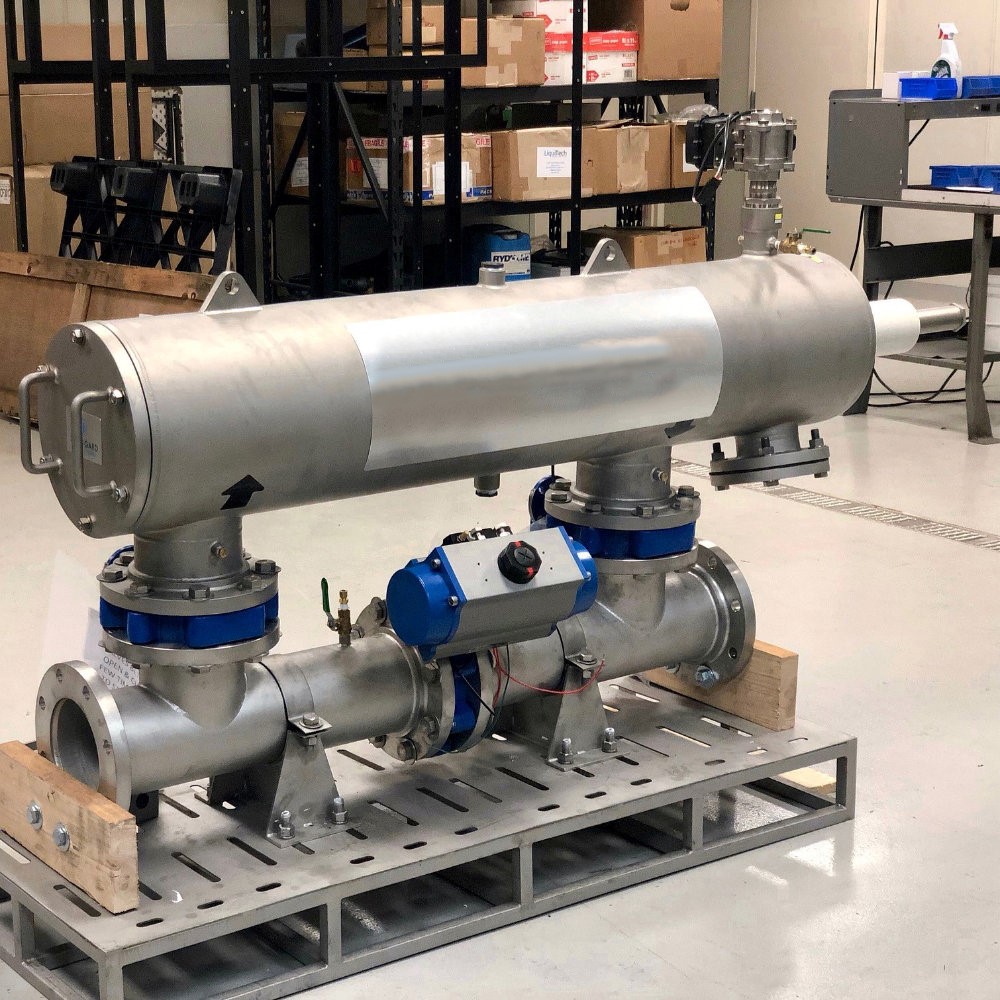 Interested in Learning More?
Fill in your information below to speak with our specialists.