Asset Management & Tracking Solutions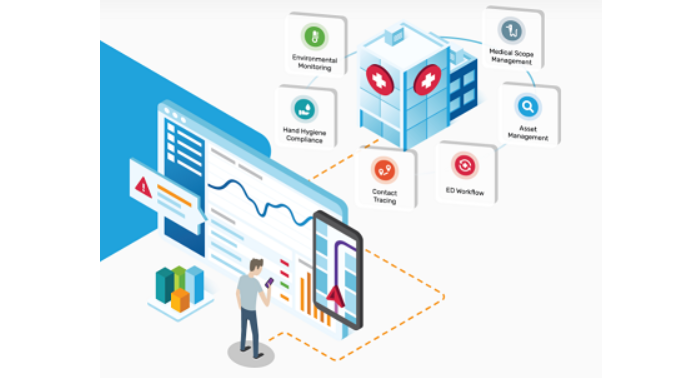 Our Unique Clinical Grade-Visibility™ Technology
What makes the difference in RTLS?
Location Accuracy

Our patented Second Generation Infrared (Gen2IR™) technology delivers certainty-based location with the capability of segmenting spaces into clinically meaningful zones. For clinical applications, zones are typically patient rooms, beds, bays, nursing stations, hallway segments and other relevant workflow areas.

Easy Installation

RTLS is battery-powered, easy to install and can leverage existing Wi-Fi infrastructure. Battery-powered devices are installed in patient care areas without the need to close rooms or deploy special infection prevention measures, resulting in little-to-no operational downtime.

Update Speed

Our platform delivers rapid location and condition updates capable of capturing interactions between equipment, patients and staff within seconds. The collection of clinical milestones are also facilitated using immediate button presses. Our Team provides the only Real-Time Location System specifically engineered to handle the speed, precision and rigors of today's healthcare environment.

Interoperability

In addition to being the most accurate hospital asset tracking system, Clinical-Grade Visibility technology is an open location platform that can integrate seamlessly with both existing and new applications including Nurse Call, Electronic Health Records, Capacity Management, Bed Management, Asset Management, Computerized Maintenance Management and Hand Hygiene Compliance.
Transforming Healthcare
Our Team improves healthcare operational workflow and the quality of patient care via the industry's most robust and scalable Enterprise Location Services offering. With a unique combination of technology and the largest selection of tags for all types of patient care environments, we enable healthcare facilities to maximize the ROI from their Real-Time Location System (RTLS) platform. It's more than just a hospital tracking system – it provides actionable location and condition data across the entire healthcare enterprise.
Our team has helped over 1,700 world-class healthcare facilities increase productivity, streamline workflows, drive higher patient and staff satisfaction and reduce costs.
The Most Accurate Real-Time Location System
Our healthcare RTLS solution helps you focus on certain areas of your facility that are essential to patient satisfaction. It's a smarter healthcare tracking system that helps care facilities strengthen their financial outlook and optimize patient outcomes. Our Enterprise Location Services have huge benefits for medical staff, patients and families alike.

Interested in Learning More?
Fill in your information below to speak with our specialists.